As an integrated marine sciences research institute, IFREMER contributes to national research and innovation, as well as to the European research landscape.
An integrated approach to research in marine sciences
As an integrated marine sciences research institute, IFREMER contributes to national research and innovation, as well as to the European research landscape. As such, IFREMER produces :
basic knowledge using a systemic approach that aims to better comprehend the processes that govern ecosystems and understand the changes that affect them;
targeted research results to provide answers to society's questions based on its capacity for observation, monitoring, and assessment.
IFREMER dedicates its efforts to high-quality research founded on diverse disciplines and topics by drawingon its partnerships with universities and research institutes. It is also the driving force on the international and European levels behind joint programming initiatives, targeting research or infrastructures (fleets, observatories, databases).
Public policy support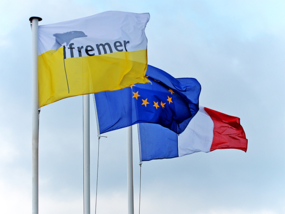 The research products and services at IFREMER serve to support the deployment of marine and maritime policies, such as the Water Framework Directive (WFD), the Marine Strategy Framework Directive (MSFD), Common Fisheries Policy, national strategies regarding biodiversity or animal and public health policies. This authoritative scientific support for policy is an integral part of the Institute's missions. To ensure the highest quality of its scientific endeavours, IFREMER must constantly adjust the scope of its activities according to its expertise and its financial resources, and transfer its methods to other sectors when they have been tested and do not call for further development.
Economic development
IFREMER endorses an economic development strategy through its many partnerships with the industrial and economic sectors.
Research & Development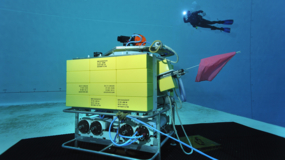 Research in marine sciences is sustained by cutting-edge technology in numerous fields: submarine operations, instrument systems, (coastal/offshore/seafloor) observatories, mineral and energy resources, fisheries and aquaculture. IFREMER participates by developing and managing vessels and underwater vehicles, sensors and other types of instruments. The development of knowledge and systems relies on laboratories and services and also on infrastructures and testing facilitiesrequiring recurrent investments (test tanks, metrology, assembly plants, computing platforms).
Fleet administration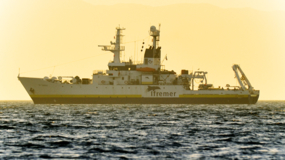 IFREMER contributes significantly to the development and the operation of French and European marine research facilities. The Institute interfaces with the French Oceanographic Fleet (FOF), a joint service unit that federates the French oceanographic research marine facilities. As part of the Large Research Infrastructure (TGIR) Flotte, IFREMER owns and operates under the French flag three of the four national sea-going vessels, three of the seven coastal vessels and all of the underwater vehicles and other instrumented platforms. The quality of the scientific equipment of the fleet also depends on the technological investments made in close collaboration with researchers and engineers at IFREMER and with private industrial partners.