ISO 9001 certification
Ifremer is certified ISO 9001 for all its activities since 2012 on the 20 sites listed in the link below.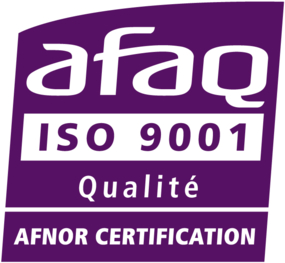 This certification, which has since been renewed, reflects the anchoring of its quality ambitions within its organisation.
ISO 9001, the reference standard for quality management systems, provides Ifremer with the framework to implement its quality policy and achieve its objectives.
Its quality management system enables it to, for example :
Evaluate the global context in which it evolves, in order to identify the issues, stakeholders and opportunities relevant for its quality objectives;
Put customers first by constantly striving to meet their needs and exceed their expectations;
Work more efficiently through the process approach;
Identify and manage risks.
Quality policy
Ifremer's quality policy is available via the link below.
In this policy, Ifremer commits to :
Ensure that its clients are listened to and satisfied;
Respect its commitments to them;
Optimise the use of its experimental and naval resources;
Improving its results at the scientific, technological and functional levels.
→ For more information: Quality communication brochure