Euro-Argo: achievements of the first five years and future challenges
Euro-Argo celebrates his fifth birthday. This European Research Infrastructure Consortium (ERIC) sustains and optimizes the European contribution to the international Argo programme, providing, deploying and operating nearly 25% of the floats network.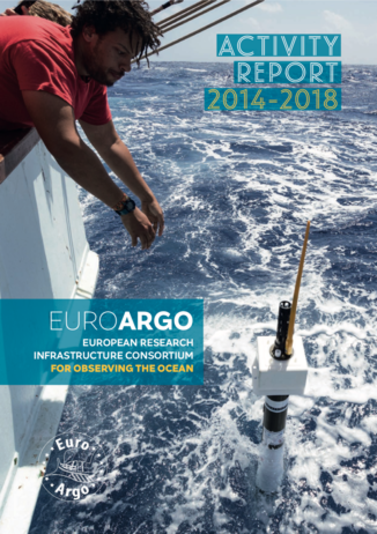 Since 2014, the Euro-Argo ERIC Members joined their effort to get a better grasp of climate change, but also to support operational oceanography and to serve marine ecosystem health.
ERIC Euro-Argo has now reached a milestone. For the next five years, it has five new objectives, in line with the new "global, multidisciplinary and deep-sea mission" of the Argo programme. These include, for example, maintaining the European contribution at 25% of the international network, or deploying BGC floats, which measure biogeochemical parameters and provide valuable information on the health of marine ecosystems.
Ifremer and its partners participates in this major programme, by maintaining 7% of the network and hosting ERIC Euro-Argo and one of the two Argo data centers.
Read Euro-Argo Activity Report 2014-2018 to know more about the first steps of the ERIC Euro-Argo and its main achievements over the last five years.
The 5-Year plan summarizes the five objectives of the new five-year plan.